.....just a little tiny one....two bedrooms.....one for us and one for you....gray shuttered windows, vintage sea paintings, an ocean side porch, some weathered old rocking chairs,
WHERE
I could watch the magic of the summer sun playing on the waves, hear the laughter of children building homes of sand, feel the ocean spray, ...........
I'd paint it in colors with beautiful and peaceful and soothing names
surfside, pool house, canopy stripe, restless seas, sea salt, shoreline mist, crushed coral, or mermaid,
AND
cool reflection, blue lake, shaded cove, splash, sea grass, aqua, east coast, smooth sailing, ocean dream, sand ............
flamingo pink and bird's nest buff and saltwater taffy
On This First Hot Day of Summer
Until then I invite you to join me by the pool,
sit in the ol' fish chair, have a cool drink
Dip your pink tootsies in the water..........feel the cool
Under a dome of glass, rest the spoils of the last vacation.....listen....can you hear the ocean calling ....
DREAMING


Thank you for visiting today and I thank you for following. If you don't, I would love to have you. ♥
It's always a pleasure to join these wonderful parties.....full of inspiration and a charming hostess. I know they will love it if you give them a visit.
sweet Beverly's Pink Saturday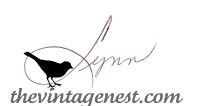 ~ Add Something Special To Your Home ~
your place for affordable vintage flair