Hey....it's Lynn here with a long time in coming blog post. How are you? Well and fine, I hope. :) I love attending auctions. I used to really not care for them because you could be there hours and hours, only to end up with nothing in hand. However, I have been going to auctions since I was in high school intermittently until I found this small almost weekly country auction a couple of years ago. There is small group of us who are always in attendance and if one of us doesn't show up, there is always concern......'cause you see we are an older bunch, if you know what I mean. :) The last six months or so I have been snapping pictures of the faces in the crowd. Always knowledgeable, generous, funny, and always a gleam in their eye if you get in a bidding war with one.
Faces in the crowd.
My friend bid and got this truck.....
The auctioneer......I bought that mannequin you see behind him. I have big plans for it.
Just never know what you will find at auction......this guy (not the bearded guy) was found in the closet of a doctor's old home office. They also auctioned off lots of his fabulous old medical tables and cabinets but prices went too high for my pockets. I did get some pretty wonderful vintage apothecary jars though. :)
This country gentlemen has an antique store and unfortunately, he and I like the same type things, so we frequently find each bidding on the same items.
sweet ladies
this guy gives me advice on old mechanical items, which I know nothing about
doesn't he look very pensive?........ an Englishman who buys lots of old ephemera
always wear your boots....the fields have been so saturated with so much rain this spring....there's mud, mud, mud everywhere
bidding on old architectural items in this photos.... This day I bought a beautiful old door.
too funny.....everyone heeded this sign. I never saw a soul sit in it that day at auction :)
Have a wonderful weekend.... xoxo
partying at: Charm Bracelet Diva & Shabbylicious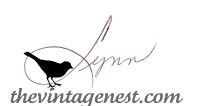 ~ Add Something Special To Your Home ~
your place for affordable vintage flair